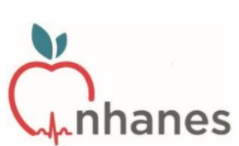 NHANES, the nation's mobile health survey, is one of the most unique and on-going national surveys that monitors the health and nutritional status of adults and children across the United States.
CDC has been conducting NHANES since 1960. NHANES collects data on the health of the people living in the U.S. through health interviews and physical examinations, providing a complete picture of the health of the nation.
NHANES staff travel across the country in the Mobile Exam Centers to reach participants who have been selected for the survey. Marion County is one of several counties selected this year to be part of NHANES. The survey will be conducted in the area for only a short period of time. The CDC/NHANES Mobile Exam Center will be in town April 23 to June 19, 2022.
Participation in the NHANES is by invitation only – but if you are invited, PLEASE PARTICIPATE! For more information: https://www.cdc.gov/nchs/nhanes/participant.htm or call 855-958-0631.
Results of NHANES benefit people in the United States in important ways. The survey provides estimates of the prevalence of heart disease, diabetes, hypertension and many other chronic diseases and infectious diseases. By finding the health care needs of the people, government agencies and other organizations can make policies and plan research, education, and health promotion programs that help improve current health status and prevent future health problems.
NHANES is taking all the precautions needed as recommended by the CDC to keep our survey participants and staff safe. We are following CDC guidelines on social distancing, use of personal protective equipment, handwashing, and sanitation of the Mobile Examination Center and all equipment.