What is academic detailing?
Academic detailing (AD):
· Focuses on clinical topics where there are gaps between evidence-based guidelines and typical practice patterns.
· Provides developed educational materials that synthesize the findings of the best available studies into key messages and clear directives for busy practicing clinicians.
· Use these educational materials as the basis of presentations and discussions between academic detailers and physicians.
· The goal of AD is to produce better outcomes for patients.
Academic detailing is not:
· Sales, AD does not represent companies
· Commercially Biased nor do they have bias toward a particular drug or approach to care.
Why should I participate?
· Distills current literature and resources into quick to read information, which saves you time
· Improves patient health outcomes
· Proven method of providing evidence-based information in an effective and impactful way
Meet Our Academic Detailing Team
Kerista Hansell MSN, RN, CNS-BC, CMRN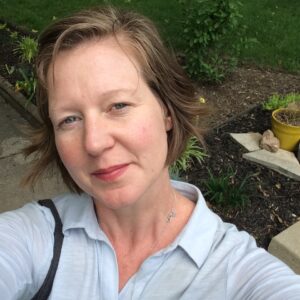 Bradley Philbrick, RPh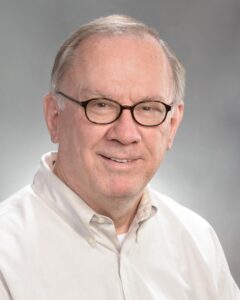 Tristin Eggleton, RN, BSN

MCPHD academic detailing efforts:
Brief description:
This pilot project is funded by NACCHO's Integrating Positive and Adverse Childhood Experiences into Pediatric Care (IPACE) grant.
This project aims to assess the Adverse Childhood Experiences (ACEs) and Positive Childhood Experiences (PCEs) curriculum messaging and materials and revise it based on feedback from IPACE sites and participating pediatric providers.
This pilot also aims to determine whether ADs and detailing sessions can assist pediatricians in identifying, celebrating, and promoting positive childhood experiences that contribute to mental and physical health without stigma or labeling by asking questions, actively listening, assessing situations and signs of mental health problems, and referring families to resources and services when desired.
What topics will be covered during educational sessions?
* Identifying positive experiences and strengths
* Asking about social determinants of health
*Assessing how identifying risk factors may be affecting the child's current health
*Referring families to relevant resources and services when desired
Expectations for participants:
*Participate in 3 detailing sessions (~30-45 minutes per session)
*Complete two brief, post-visit feedback forms after the first and third sessions
How to get involved?
*Please complete the short questionnaire at https://redcap.link/ADinterest_ACEs and we will reach out to answer your questions and arrange a virtual meeting.
*If you have any questions, please feel free to reach out to Cate Vreede at cvreede@marionhealth.org.
Brief description:
Marion County's first academic detailing project was funded by Centers for Disease Control and Prevention's Overdose Data to Action (OD2A) Grant. MCPHD's academic detailing team worked closely with the National Resource Center for Academic Detailing (NaRCAD) for intensive training and for support in developing educational tools to use with primary care providers. The overall goal of this detailing campaign was to work with providers to increase the likelihood of patient screening for SUD and mental health needs and to connect individuals who screen positive to the community resources and referrals.
Additional resources and information:
· Dr. Virginia Caine, Director & Chief Medical Officer of MCPHD, call to action letter for health care providers about academic detailing (Dr. Caine Letter Mailer). · To learn more, please review the Academic Detailing Intro Flyer and feel free to share this resource and web page with others, too.
 https://redcap.link/Adinterest This academic detailing effort ended in July 2022. Please see below for available resources that were utilized during this effort.
What topics will be covered during educational sessions?
If you have general questions about the program, feel free send them in the survey link above or reach out to Mandy Billman abillman@marionhealth.org.
MCPHD is working on a variety of initiatives to help people with substance use disorders and their loved ones. Learn more below: