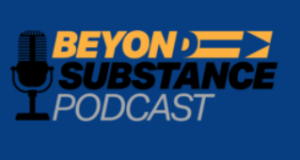 ---
The Beyond Substance podcast deepens the understanding of our listeners about substance use in Marion County, specifically the problems and solutions to address these issues and to highlight that there is hope and share what can be done to foster and support recovery in our community.
The first episode of Beyond Substance will be released on all major podcast platforms, including Apple Podcasts, Google Podcasts, and Spotify in late August 2022.
Listen to "Beyond Substance" on Speaker.
---
Episode 1: When Tragedy Sparks Hope
The fact is overdoses have increased. In today's episode, we're going to take a look at two sides of the same coin and what substance use and overdose look like from those who are working in the field and what we experience when we are personally affected by substance use.
Dr. Dan O'Donnell is the Chief of the Indianapolis Emergency Medical Service, an Associate Clinical Professor at the Indiana University Department of Emergency Medicine and a practicing physician at Eskenazi Hospital.

Dr. Leslie Hulvershorn, Chair of Department of Psychiatry at the IU School of Medicine, Director of Child and Adolescent Psychiatry at Riley Hospital, and serves as the contracted Medical Director for Indiana's Division of Mental Health and Addiction

Kim Manlove, a father who lost his son to a substance use-related death. Kim will share his story and how this incredible tragedy sparked hope for others through pioneering peer recovery coaching in Indiana. 
Episode 2: 

On the Front Line, Part 1
For this episode of Beyond Substance we are focusing our attention on those people who work on the frontline helping people with substance use disorder in the community. 
Cynthia Schwomeyer, Mobile Crisis Assistance Team (MCAT) Member 

Shane Hardwick, Emergency Medical Technician IEMS

Rebekah Gorrell, Indiana Recovery Network
Episode 3: On The Front Line, Part 2 
For this episode of Beyond Substance we are focusing our attention on those people who work on the frontline helping persons with substance use disorder in an emergency department setting.
Dr. Tyler Stepsis, Eskenazi Health Emergency Department

Dee Oliphant, RN, Eskenazi Health Emergency Department

Diane Buxton, Midwestern Regional Coordinator Contractor for PAL (Parents of Addicted Loved Ones)
Episode 4: Bringing Light to Law and Recovery
Judge David Certo was appointed to the Marion Superior Court in 2007.  He is currently assigned to a busy criminal court and hears low level felony and misdemeanor cases.  He also leads the Indianapolis Veterans Court. Judge Certo regularly teaches other judges and lawyers about mental illness and substance abuse.

Gina Fears – Director of Recovery Community Organizations and Community Organizations at PACE. Gina maintains a special focus on women's recovery services through the creation of Esther's Place, a women's counseling center, and as a former Executive Director of Dove Recovery House for Women. Gina has trained Peer to Peer Recovery Coaches across the state of Indiana for certification, including in IDOC therapeutic communities. Additionally, Gina serves as the Quality of Life Neighborhood engagement Director for the Indy East Promise Zone's Martindale Brightwood Neighborhood.
Episode 5: What's Stigma Got to Do With It?
For this episode of Beyond Substance we will taking a deeper dive into the stigma that complicates the journey to treatment and recovery for people with substance use disorder. We will discuss the importance of using person-first language and learn about one person's journey to long-term recovery.
Kimberly Sharp RN – Director of Pain Management with Community Health Network. Kimberly works within her organization and with groups such as the Indianapolis Patient Safety Coalition on improving pain management care as it intersects with the disease of substance use disorder.  She passionately advocates for people who are stigmatized because of their disease in hopes that one day they can simply be seen as people first. Kimberly also serves as the chairman of the executive board for the Beech Grove Comprehensive Drug Free Coalition.

Kati Muller is in long-term recovery and is a stay-at-home mother to her 4 ½ year old daughter. She has been part of a stigma training program and hopes to do more training in the future. Kati and her daughter enjoy tie dying and have an online store on Etsy.
Episode 6: Difficult Discussions: Your Teen and Substance Use Disorder 
For this episode of Beyond Substance we will focus on substance use disorder in adolescent populations and hear about one family's journey to recovery.
Chris and Sarah Platt share their family's journey of a father and daughter relationship dealing with the challenges of substance use disorder in adolescence. 

Dr. Zachary Adams is a clinical psychologist and works for Indiana University School of Medicine in the Department of Psychiatry. He also works as a psychologist with IU Health Riley Hospital for the adolescent dual diagnosis program, where they take care of adolescents and families with co-occurring substance use and mental health concerns. 
Episode 7: Harm Reduction and the Safe Syringe Access and Support Program
For this episode of Beyond Substance we will focus on what harm reduction efforts look like in Marion County. 
Madison Weintraut is the Assistant Administrator of Infectious Disease at Marion County Public Health Department. Madison's passion for the intersect of hepatitis C and substance use disorder placed her at the forefront of efforts to establish Indianapolis' first legal syringe services program in 2018. The Safe Syringe Access and Support program has since served nearly 2000 unique clients on their path to health and wellness.   

John Lee is credentialed as a CAPRC II-FS/GS, CCHW, and is currently continuing his education in Addiction Studies through Ivy Tech Community College. As a person in long term recovery from Mental Health and Substance Use Disorder, John works to promote Recovery and advocates for others suffering from the same stigma-related issues he dealt with in his journey. His personal experiences are what motivate him and his work in the recovery field.  
---
PODCAST  CO-HOST DEAN BABCOCK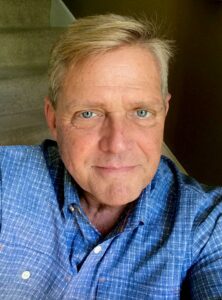 Dean Babcock, LCSW, LCAC has a 30-year history of working in the Indianapolis community advancing the creation and improvement of professional treatment for addictive and mental health disorders. He retired from Eskenazi Health Midtown Community Mental Health Center in 2018, where he served the community for 22 years in clinical and administrative executive leadership. Additionally, during that time he served as the Site Principal Investigator for the NIDA (National Institute on Drug Abuse) Clinical Trials Network, assisting in the design and implementation of research studies for drug abuse treatment. He is a published author on numerous articles related to the implementation of evidence practices for addiction treatment. Prior to his time at Eskenazi Health, he served in a clinical and leadership role in the Department of Psychiatry for the Veterans Affairs Medical Center here in Indianapolis. In addition to his employment, he has been instrumental on many community-based projects and boards in the area. He is both a local and national speaker on the topic of addiction.
PODCAST CO-HOST JODI MILLER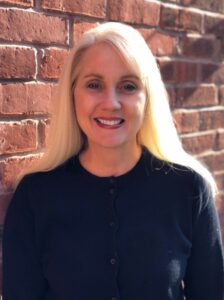 Jodi Miller is the Deputy Director and Manager of Peer Supports for the Indiana Addictions Issues Coalition with Mental Health America of Indiana. She is a Certified Addictions Peer Recovery Coach Level II and a Certified Health & Wellness Coach with a Bachelor of Science degree from Ball State University. Her work experience includes Women's Coordinator at Fairbanks Supportive Living Program where she completed her internship in Women's Recovery Management. Jodi does peer recovery coaching with women in the Hamilton County Jail where she introduced her own wellness program teaching guided meditations and vision building. She serves on SAMHSA's Recovery Community Services Program – Statewide Networks Advisory Board, DMHA's Recovery Support Workgroup and Indiana's Recovery Council. Jodi is a person in long term recovery dedicating her life to statewide advocacy and carrying the message of peace, love and hope for the recovery community.
 RESEACH & DATA SEGMENT HOST MANDY BILLMAN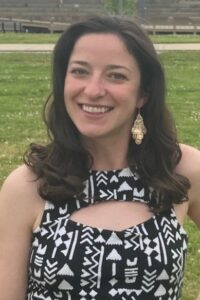 Mandy Billman, MPH, works as the Quality Improvement & Special Projects Manager on the Overdose Data to Action Grant for the Marion County Public Health Department. She is working on projects to innovate overdose data dissemination, reduce stigma towards substance use disorder, and identify sustainability opportunities for grant funded initiatives. Mandy graduated from Purdue University with a Master of Public Health (MPH) degree in 2011 and has spent the past 11 years working at the state and local level to improve public health in Indiana. Her passion for public health became focused on helping people with substance use disorder after losing her brother to a drug overdose in 2015. Mandy lives in Fort Wayne, Indiana and is looking forward to becoming a foster parent soon.
EXECUTIVE PRODUCER / AUDIO ENGINEER: SHAWN P NEAL
---
How to get involved
Do you have suggestions on future topic to cover on this podcast? Do you want to share your story with substance use disorder? If so, e-mail us at: beyondsubstancepodcast@gmail.com