---
The Beyond Substance podcast deepens the understanding of our listeners about substance use in Marion County, specifically the problems and solutions to address these issues and to highlight that there is hope and share what can be done to foster and support recovery in our community.
Coming soon! The first episode of Beyond Substance will be released on all major podcast platforms, including Apple Podcasts, Google Podcasts, and Spotify on late August 2022.
Listen to "Beyond Substance" on Spreaker.
Interview Host: Dean Babcock, Retired- Eskenazi Health Midtown Community Mental Health Center
Story Correspondent and Narrator: Jodi Miller, Deputy Director Indiana Addictions Issues Coalition with Mental Health American of Indiana
Executive Producer / Audio Engineer: Shawn P Neal
DEAN BABCOCK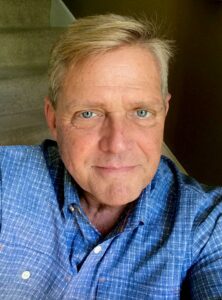 Dean Babcock, LCSW, LCAC has a 30-year history of working in the Indianapolis community advancing the creation and improvement of professional treatment for addictive and mental health disorders. He retired from Eskenazi Health Midtown Community Mental Health Center in 2018, where he served the community for 22 years in clinical and administrative executive leadership. Additionally, during that time he served as the Site Principal Investigator for the NIDA (National Institute on Drug Abuse) Clinical Trials Network, assisting in the design and implementation of research studies for drug abuse treatment. He is a published author on numerous articles related to the implementation of evidence practices for addiction treatment. Prior to his time at Eskenazi Health, he served in a clinical and leadership role in the Department of Psychiatry for the Veterans Affairs Medical Center here in Indianapolis. In addition to his employment, he has been instrumental on many community-based projects and boards in the area. He is both a local and national speaker on the topic of addiction.
JODI MILLER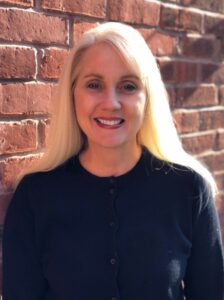 Jodi Miller is the Deputy Director and Manager of Peer Supports for the Indiana Addictions Issues Coalition with Mental Health America of Indiana. She is a Certified Addictions Peer Recovery Coach Level II and a Certified Health & Wellness Coach with a Bachelor of Science degree from Ball State University. Her work experience includes Women's Coordinator at Fairbanks Supportive Living Program where she completed her internship in Women's Recovery Management. Jodi does peer recovery coaching with women in the Hamilton County Jail where she introduced her own wellness program teaching guided meditations and vision building. She serves on SAMHSA's Recovery Community Services Program – Statewide Networks Advisory Board, DMHA's Recovery Support Workgroup and Indiana's Recovery Council. Jodi is a person in long term recovery dedicating her life to statewide advocacy and carrying the message of peace, love and hope for the recovery community.
---
How to get involved
Do you have suggestions on future topic to cover on this podcast? Do you want to share your story with substance use disorder? If so, e-mail us at: beyondsubstancepodcast@gmail.com