The Marion County Public Health Department (MCPHD) licenses and inspects certain child care facilities in Marion County, including half-day preschools and mothers-day-out programs. Most day care facilities are licensed or registered through the State's Family and Social Services Administration (FSSA). Programs in which the children are in attendance for four (4) hours or less, and meet the definitions in Chapter 11 are regulated by MCPHD. Inspections are preformed at least once per year to ensure that these facilities operate in a safe and sanitary manner.
Childcare Facility License Application
Regulations
Marion County Ordinance- The Code, Chapter 11
FSSA website – State regulations, definitions of facilities
Map of currently licensed MCPHD Childcare Facilities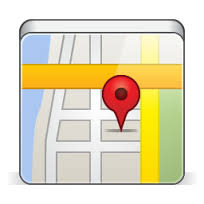 Licensed Facilities
For licensed childcares, the following resources are available:
MCPHD Clinic Schedule for TB Testing – All staff must have annual tuberculin skin tests
First Aid Training Resources – A staff member trained in First Aid must be present at all times. First aid training is available through the following organizations:
Indiana Safety and Health, Inc.
Fire Inspections – Required at least every 2 years:
Indianapolis Fire Department, Fire Prevention Bureau
Immunization Schedule – The Centers for Disease Control and Prevention's recommendations for children from birth through 6 years old
Fact Sheets
Bleach solution concentrations
Mice infestations (CDC Fact Sheet)
Radon ( Eco- Healthy Child Care Fact Sheet)
Anti-bacterial soap (FDA Consumer Update)
Additional Resources
Indiana Emergency Response Planning Guide for Childcare Providers
Children's Environmental Health Network (CEHN)
EPA's Children's Environmental Health Listserv
Video series on Integrated Pest Management for Childcares
Indiana Council of Preschool Cooperatives
CDC Guidelines for Crypto Outbreaks
EPA List of Registered Disinfectants 
Integrating Cleaning into the Daily Plan 
Questions and complaints can be directed to:
Department of Water Quality & Hazardous Materials Management
3901 Meadows Dr. 2nd floor, Indianapolis, IN 46205
Phone : 317.221.2266