The Marion County Public Health Department (MCPHD) has three locations where home-generated sharps can be dropped off at no cost. These services are for citizens who wish to safely dispose of used needles, lancets, and syringes. To be accepted, all sharps must be sealed in an approved sharps container. Sharps disposal program participants will receive a new sharps container in exchange for their sealed container. Since July 2009, over 4100 full containers have been collected and over 4200 new sharps containers have been distributed to Marion County residents.
2022 Sharps Disposal Annual Report 
The following MCPHD District Health Offices participate in this FREE disposal program:
Map of District Health Offices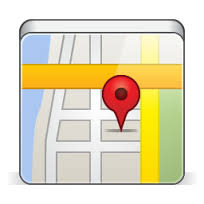 Northeast District Health Office
6042 E. 21st St.
317.221.7300
Northwest District Health Office
Pecar Health Center
6940 Michigan Rd.
317.221.7500
South District Health Office
7551 Shelby St.
317.221.5700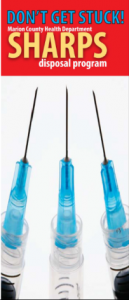 Additional Resources
Don't Get Stuck – MCPHD brochure on Sharps Disposal Program
Recommendations on Proper Disposal of Home – Generated Sharps (ISDH)
Expired Medication Take Back Locations
Questions and requests for Sharps Disposal Brochures can be directed to:
Department of Water Quality & Hazardous Materials Management
3901 Meadows Dr., 2nd floor, Indianapolis, IN 46205