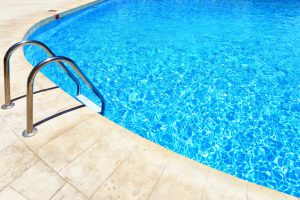 The Marion County Public Health Department (MCPHD)'s Swimming Pool Program's mission is to minimize the spread of disease and prevent injuries and drownings at public and semi-public swimming pools and spas. The program licenses and routinely inspects public semi-public pools to ensure compliance with state and local regulations. Environmental health specialists assist in educating pool operators on proper pool management and safety. Additionally, new pool construction and pool renovations are reviewed to ensure compliance with applicable health and safety requirements.
Regulations
Marion County Ordinance– The Code, Chapter 16
Public and Semi-Public Swimming Pools Rule– 410IAC6-2.1
Swimming Pool, Spa and Water Attraction Rule-675 IAC
Virginia Graeme Baker Pool and Spa Safety Act– December 2014 version
New Americans with Disabilities Act (ADA) Regulations for Swimming Pools– ISDH Fact Sheet
Licensing/Permit information
New Swimming Pool Construction
A new swimming pool construction fee is $100. The fee increases to $300 if the permit is not obtained prior to construction. To obtain a construction permit, the application must be submitted along with detailed design plans (paper and electronic), State Design release, and City of Indianapolis permits for the project.
MCPHD Swimming Pool Construction Permit Application
MCPHD Pool-Beach License
All public and semi-public pools in Marion County must obtain a valid license from MCPHD. Renewal license applications are due by march 1 every year. A complete application must include a signed renewal application form, license application fee, and any unpaid fees due. Any renewal applications received after march 1 will be assessed a 25 percent late fee.
The fee schedule is as follows:
Annual pools: $600 plus $305 for each additional pool
Summer pools: $310 plus $165 for each additional pool
MCPHD Pool-Beach License Application
Forms
Additional Resources
How to Shock the Pool– ISDH Fact Sheet
Fecal Incident Response Recommendations for Pool Staff– CDC Fact Sheet
Cleaning Up Body Fluid Spills on Pool Surfaces– CDC Fact Sheet
Model Aquatic Health Code (MAHC)
Recommendations for Preventing Pool Chemical-Associated Injuries– CDC website
Safe Storage and Handling of Swimming Pool Chemicals– US EPA Fact Sheet
The Langelier Index– SPASA Fact Sheet
Legionnaires' Disease Fact Sheet
Requirements for Public Pools – US Consumer Product Safety Commission
Questions and complaints can be directed to:
Department of Water Quality & Hazardous Materials Management
3901 Meadows Dr.,2nd floor, Indianapolis, IN 46205
Phone: 317.221.2147