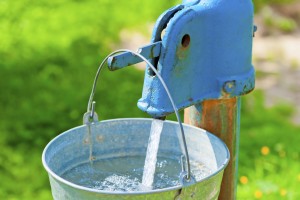 The Marion County Public Health Department (MCPHD) regulates the construction of private wells and well pumps through the state and local ordinances. Contractors must obtain permits for new well construction, pump repair or replacement and must follow appropriate procedures to abandon wells no longer in service. Environmental Health Specialist oversee the permit process, educate homeowners on private well maintenance and conduct well water sampling at no cost to well owners. Staff also conducts neighborhood surveys to assess the groundwater quality throughout the country.
Regulations
Marion County Ordinance – The Code, Chapter 18
Water Well Drilling and Ground Water– 312 IAC 12
Water Well Drillers and Water Well Pump Installers– 312 IAC 13
Permits
New Well Construction
Well permit fee is $50. Before commencement of construction of any water well not serving a municipality or public utility, a licensed well driller shall obtain a well permit signed by the Health Officer. In emergency situations, that well driller may drill the well prior to obtaining a well permit. In such emergency situations, the well driller shall notify the Health Officer by telephone of the pending well installation prior to installation at 317-221-2147. Within 30 days after drilling a well, the well driller shall provide the Health Officer and the owner with a copy of the well record submitted to the Indiana Department of Natural Resources.
Pump Repair or Replacement
Pump permit fee is $50. A pump installer must obtain a pump permit signed by the Health Officer within two business days after installing any pump, uncovering a buried upper terminal to a well or breaking the sanitary seal of a private water supply.
Well Water Sampling
MCPHD staff routinely samples and tests groundwater to assess the quality of residential water. The MCPHD's Public Health Laboratory tests for bacterial and chemical contamination- click here for a complete list of parameters. Once well water analysis is complete, well operators and users are provided with information as to contaminant levels and suitability of the well water for drinking purposes. For more information or to schedule a free well sample, contact our office at 317-221-2147.
        Well Testing Brochure- Spanish
Fact Sheets
Info Sheet on Private Well Water– List common characteristics and contaminants found in Marion County
Well Chlorination Instructions (English/Spanish)- Step by step guide to disinfecting your well
Maximum Contaminant Levels (MCLs)– The Environment Protection Agency's limits for public water supplies
Ground Water Assessments
MCPHD also conducts groundwater assessments of neighborhoods across Marion County. Neighborhoods on wells are surveyed and private wells are sampled to determine the groundwater quality in that area. Click on the map to find those areas previously surveyed or click on the neighborhood to view a summary report of the assessment. For further information please contact the department at 317-221-2147.
Julietta (Brookville & Senour) – 2016
Southeastern & Arlington – 2013
Map of Surveyed Neighborhoods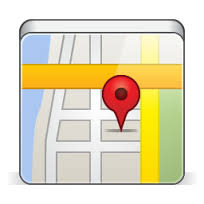 Additional Resources
DNR Well Log Database – Indiana Department of Natural Resources
Recommended Standards for Private Water Wells – Indiana State Department of Health
Household Well Guide – Environmental Protection Agency
National Groundwater Association: Indiana
Wellowner.org – well video series
EPA Tool for Point-Of-Use Lead Treatment
National Groundwater Association video – Testing Well Water
     Understanding and Protecting Your Drinking Water – Indiana Department of Environmental Management
     Water Quality Association – certified water treatment systems and professionals
Private Well Class – free online classes on how to properly care for a water well
Questions & Complaints can be directed to:
Department of Water Quality & Hazardous Materials Management
3901 Meadows Rd., 2nd Floor , Indianapolis, IN 46205
Phone : 317.221.2147